A little about me....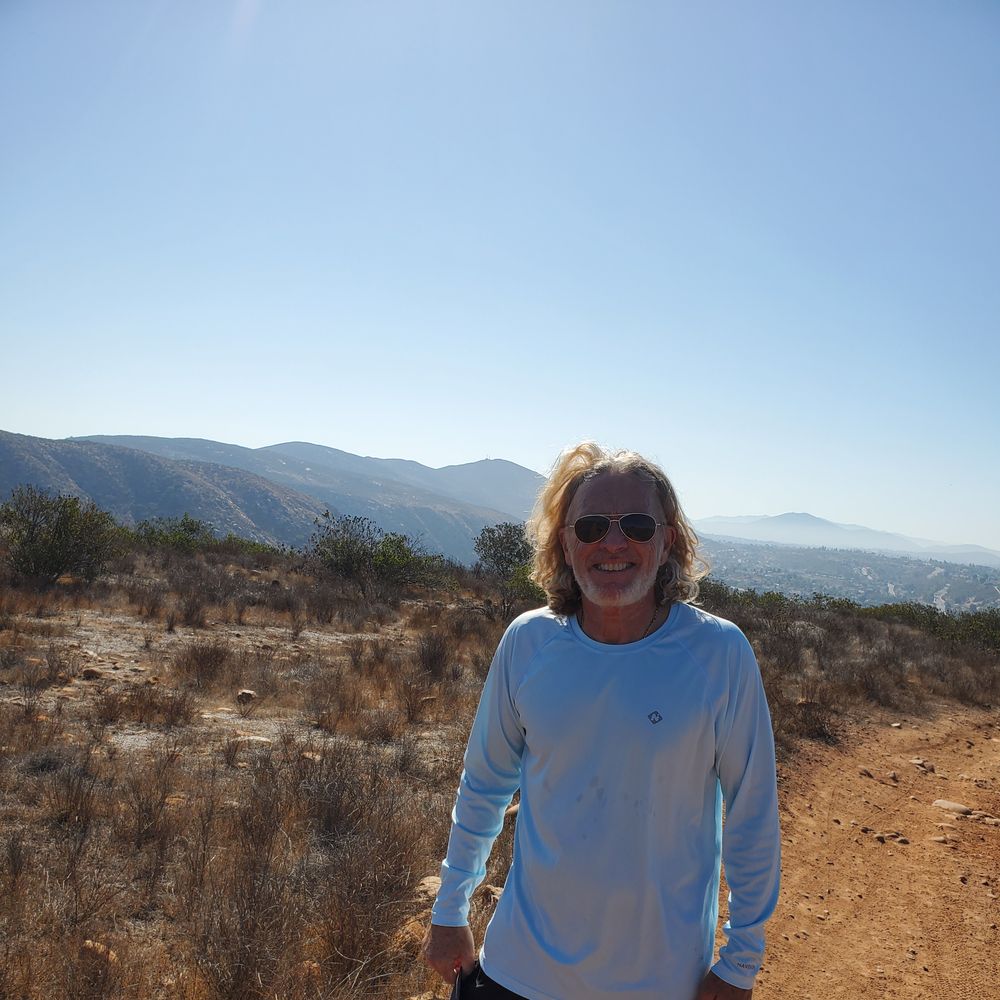 Faith, Hope & Music
Yes, I like to hike—in San Diego where I live, and all over.  I'm an Elder in my church and play music there most every Sunday- many times one of these faith songs I've created. I'm a husband and father, and getting a little gray around the edges, as you can see. 

The songs observe life- the bright moments of existence we dance through, and the more muted, darker times when we're tested. I don't write songs for a living but I've come to recognize that writing songs is when I feel most alive. Where do these mysterious words and tunes flow from? I don't know, but it fills me with awe and gratitude just like my faith. 

You can find all my published music here as well on Spotify, YouTube, Amazon, Itunes and so forth ("David Brauner Music").  "Songs in Progress," are just that- so you can be part of that process. 
Enjoy the music and explore my blog "The Uplift: Faith, Hope and Music" (DavidBrauner.substack.com).
Stay safe, be brave and keep walking in the light.